What's Calmbirth?
Calmbirth is a 12-hour, face-to-face antenatal program designed to help parents-to-be prepare for birth emotionally, mentally and physically. Since 2004, it has been used to encourage confidence, retrain responses to stress, and help couples use meditation to unlock their inner resources in more than 20,000 pregnancies worldwide.
Dr Lanziz Homar is the first Obstetrician and gynaecologist certified as a Calmbirth educator, and conducts classes alongside Calmbirth midwife Sally Crothers. He focusses on providing holistic pregnancy care and encourages natural birth without intervention as much as possible.
Why choose Calmbirth?
Calmbirth is one of the first childbirth education programs to be backed by sound evidence and multiple studies. It has been clinically and scientifically proven to reduce the rates of pain relief, epidurals, and medical intervention during birth, to reduce the impact of perinatal anxiety and postnatal depression, and to enrich the birth experience as positive, regardless of how it happens.
The course is designed to encourage natural delivery as much as possible, but also prepares you emotionally to handle unexpected medical intervention if it does occur. It also teaches your partner how to support you emotionally through the birthing process, and how to be your 'guardian of space' during pregnancy, labour, and birth.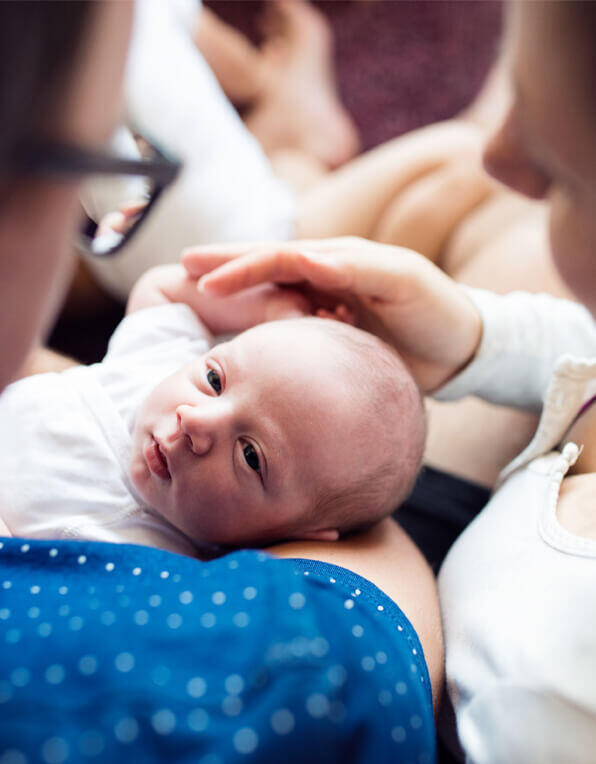 The Calmbirth Course
The Calmbirth Program will provide you and your partner with a toolbox for birth. During the course, we'll help you…
Understand the psychology of birth, and how your emotions, thoughts and beliefs leading up to and on the day dictate your experience and the way your body works with labour and birth.
Understand the physiology of birth by explaining the four stages of labour and how your body prepares itself to give birth.
Access tools to work with birth including techniques and practical skills such as visualisations, meditation, massage, acupressure, and active birth positioning.
Define the role of the partner and what they can do to help support you on the day emotionally and physically, as well as how to work together as a team. Calmbirth gives partners their own birth toolbox to work with birth on the day.
Prepare for all birth journeys, including intervention, C section, and previous birth trauma.

Become birthing-conscious parents by exploring prenatal bonding, skin to skin contact and postnatal bonding, connection and attachment to your baby.
Set realistic expectations and 'plant the seed' beyond birth for the transition to parenting and understanding what children need to develop and thrive.

Learn the importance of self-care during pregnancy, labour, and the postpartum period.
Further Reading
To learn more about Calmbirth and how it could benefit you, visit the Calmbirth website.
To learn more about Lanziz & Sally's Calmbirth classes, click here.
Click here to book a Calmbirth course with Lanziz & Sally.