Midwife Home Visiting Service
The days and weeks after giving birth
Congratulations, you are the proud mother of a new baby boy, or girl, or maybe both. Now you are taking your pride and joy back home to prepare them for this great adventure called life.
The team at Toowoomba Obstetrics and Gynaecology realises that the first few weeks at home are likely to be the most demanding, and that there are going to be issues and questions along the way. To help you on this journey, we offer a home midwife service where our registered midwife, Sally Crothers, comes to you.
You will usually have two home midwife visits scheduled – one for two weeks after birth, and one for four weeks after. The check-up will include valuable support with regards to breastfeeding, sleeping, settling in, or any other concerns you might have.
Our home midwife service includes a range of postnatal check-ups and advice, such as:
Breastfeeding support
Bottle feeding
Post-natal check on baby and mum
Weighing and measuring baby
Sleeping advice for baby and mum
Emotional wellbeing and support
Parenting sessions with mum and dad
We're here for you at all times. If you're too far out of town or otherwise unable to have a home visit, we're happy to conduct a telehealth appointment via Zoom. You can also still visit us at our medical rooms here in Toowoomba.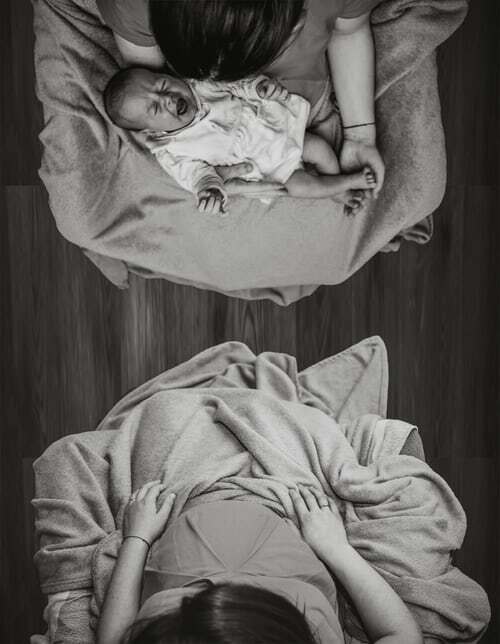 Meet our midwife
Sally Crothers is an endorsed midwife, a registered Child Health Nurse, and a mother of three. Her calm and holistic approach to antenatal and postnatal care makes her the ideal person talk about your parental concerns.
Her visit includes a thorough check-up of mother, father, and baby, and providing knowledgeable support when you need it most. It's also a great opportunity to discuss parenting tips and ask any unanswered questions.
You can learn more about Sally by clicking here to see her TOAG profile.
We're here for you
Having a new baby is a time of rapid change: parents need to adapt to a new life with a newborn baby, but the baby needs to adapt to life on the outside. How to eat, and digest food, all the new smells and textures, and learning how to communicate their needs. And with all the focus on the birthing experience, the postnatal period is often left unplanned, leaving mum and dad with a what now scenario.
It can be scary at times, but the Sally and the TOAG team are here to help, armed with over 20 years of experience in helping new parents navigate their way through parenthood. Contact us today and to see how we can help ease your way into parenthood.